Inclusive Community Design

Innovative and wide-ranging tools frame the community process through open houses, creating access and awareness for the general public, developers, designers, and city officials.




Seattle Center Key Arena
Midtown Commons
Seattle, WA
2017 – Present

DLR Group is invested in community outreach and transparency to build consensus throughout the community, support diversity, and promote equity in all sectors of our work. By building a platform for individuals to come together, cultivating diverse perspectives and integrating expert knowledge across different sectors, engagement forges a path towards better outcomes for our communities. Thoughtful considerations for a diverse approach and design team provide common ground for co-creative processes, driving human centered solutions which can meet real needs and reflect community values.

Rico Quirindongo
Principal in Charge

Tibor Nagy
Project Architect
Leon Holloway

Project Architect
Kami Lemke

Designer
Vicki Ha
Project Architect
Dillon Webster
Designer
Sabrina Ames
Project Administrator
Chris Bell
Project Administrator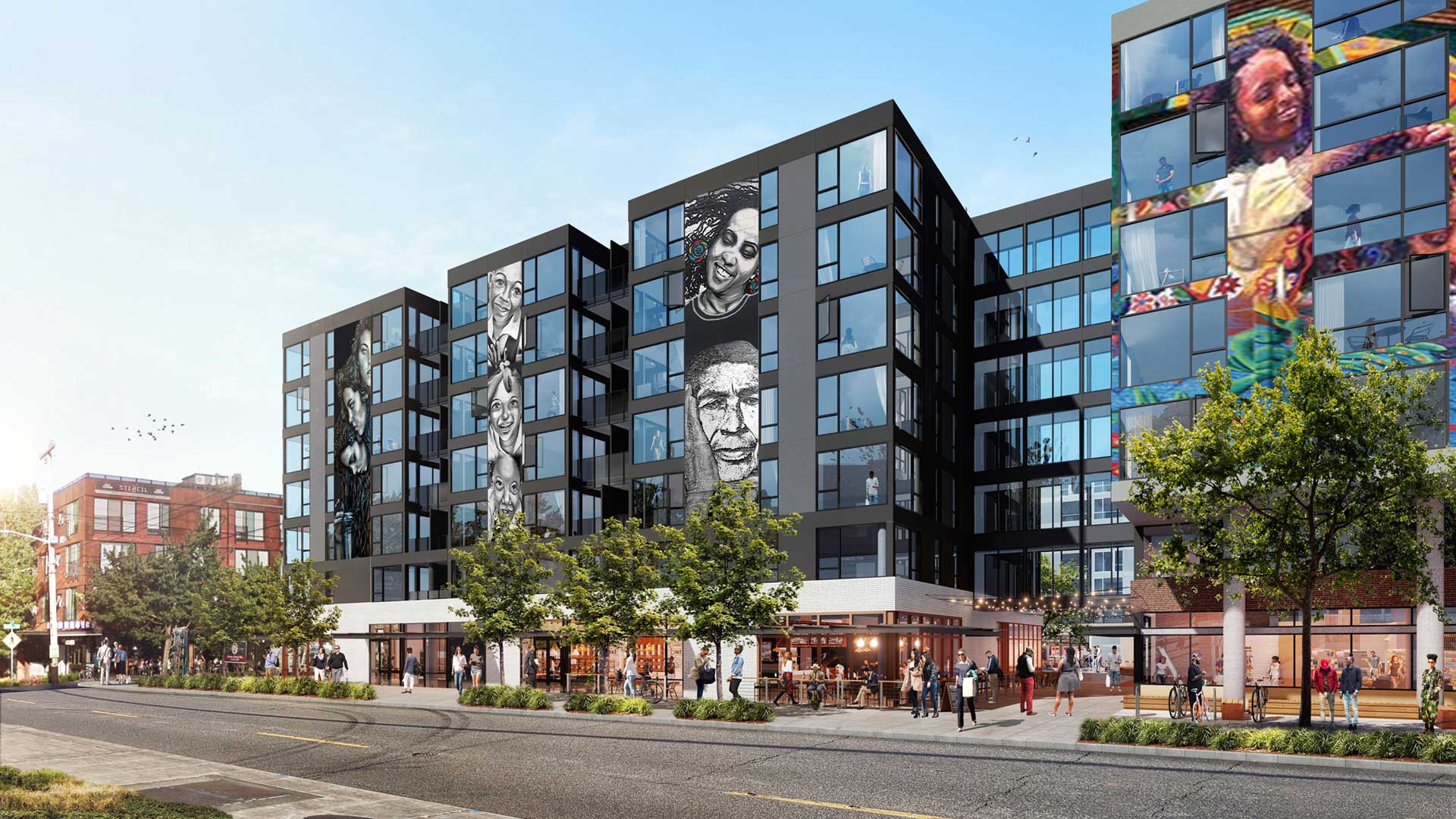 Lifting up undervalued or disenfranchised voices connect the dots between developer and community leaders to create a design that reflects the community being served.
Community meetings for the Midtown Commons allowed for incorporation of a vibrant public square and dedicated space for small African American businesses.
The presence of design team members to discuss ideas and possibilities directly with attendees helps to inform the project team's design decisions moving forward.
Kitchen table discussions allow for genuine connection by engaging people as people, supporting active listening, mutual learning, and the development of everyone involved
Community input for the Seattle Center Arena influenced the project's art plan, giving space for local artists to reimagine their community's built environment.
There are multiple ways to encourage community interaction. In addition to collecting valuable inputs, group activities foster a fun-filled, inclusive process.