Creating Space for Storytelling and Healing


A rendering depicting a large, accessible plaza, bordered by seating areas and framed by apartment buildings with ground level commercial space and prominent balconies above. At the end of the plaza is a large x-shaped sculpture (titled andimgonnamisseverybody by Christopher Paul Jordan), and in the foreground (the closest end of the plaza) sits another art installation with interpretive signs (titled We're Already Hereby Civilization). A variety of people are standing/sitting in and around the plaza.




The AIDS Memorial Pathway (AMP)

The AIDS Memorial Pathway (AMP) is many things—an integrated masterplanning effort at the Capitol Hill TOD site; a collective story told through interactive art installations; and a commemoration and celebration of those whose lives were directly affected by the AIDS pandemic.

Many voices came together to create The AMP, over a hundred of which are now featured on their website. The team worked to amplify experiences and perspectives from the BIPOC LGBTQ+ community, which were frequently overlooked during the AIDS pandemic.

Schemata Workshop worked with Berger Partnership to lay groundwork for The AMP, incorporating input from early community meetings and local LGBTQ+ community leaders. Schemata's design of two of the four Capitol Hill TOD buildings — Station House and Park Apartments —ensured that The AMP's message was at the core of the larger development.





Master Planning Team
Grace Kim
Principal,
Schemata Workshop
Jonathan Morley
Principal in Charge, Berger Partnership
Artist Team
Artist Horatio Law worked to outline The AMP Master Art Plan, which creates an overarching vision for the site as a place for sharing, remembrance, and collective action.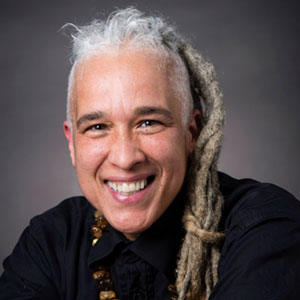 Storme Webber is a Two Spirit Sugpiaq/Black/Choctaw poet and interdisciplinary artist. Her practice explores liminal identities, survivance and decolonization, and does so in a blues/jazz-based experimental manner, often incorporating acapella vocals. Her performance is described by the artist Laiwan as poetics / jazz.
Civilization is a design practice that builds identity systems, digital experiences, printed materials, environmental graphics and exhibitions that are engaging, empathetic, sustainable and create meaningful connections.
Horatio Hung-Yan Law was born in Hong Kong to Chinese parents and moved to the US at age 16. With this multi-cultural background, he has developed an artistic practice whose subjects include the Chinese immigrant's experience, reinterpretations of cultural icons, trans-cultural adoptions, the Iraq War, and the current culture of consumption.
Christopher Paul Jordan is an artist integrating virtual and physical public space to form infrastructures for dialogue and self-determination among dislocated people. Jordan's paintings and sculptures are time-capsules from his work in community.
A site map shows the location of eight art pieces that comprise the entirety of the "AIDS Memorial Pathway", across the Capitol Hill Transit Oriented Development site and the north end of Cal Anderson Park.

A photograph of the Storme Webber's piece In This Way We Loved One Another, located in the Cathy Hillenbrand Community Room in the Station House building.
Artist depiction of community members interacting with the We're Already Here installation by Civilization.
Artist depiction of community members in Cal Anderson Park interacting with the Ribbon of Light sculptures by Horatio Law.