Central Area Design Guidelines
April 2018
Seattle's historically Black Central Area has reached a crucial moment, experiencing rapid development which has resulted in visible alterations to the neighborhood fabric and the displacement of long-term residents and local businesses. Schemata Workshop collaborated with Donald King on the project, valuing his expertise as an architect, community activist, and 30-year resident of the Central Area. With Donald, Schemata outlined design guidelines to encourage future development that is reflective of the Black community – past, present and future. The guidelines give architectural language to cultural patterns like porch sitting and impromptu visits with neighbors along sidewalks, and promote ongoing viability of local small businesses.

The project included a significant community involvement effort—in the form of workshops, walking tours, open houses, and small group meetings. The team conducted background research, highlighting the damaging history of redlining in this neighborhood; facilitated community engagement through multiple workshops with community stakeholders; and synthesized information into a City of Seattle guidelines document.



Grace Kim
, AIA
Principal in Charge

Margaret Knight
, AIA
Project Manager
Donald King
, FAIA
Principal, Mimar Studio
Schemata Workshop, Donald King and Community Involvement
Gathering information of the Central Area trough walking tours, workshop, open houses, and meetings.
A list of collective priorities gathered at the first community meeting.
Members of the community stop outside the Langston Hughes Performing Arts Center during a guided walking tour around Seattle's Central District.
A large group of diverse stakeholders gather in discussion around tables at the first community-wide meeting at Douglass Truth Library.
---
Community members gathered outside with designers, participating in a guided tour of the International District

International Special Review District Guidelines International District
Seattle, WA
May 2018
Seattle's Chinatown International District (CID) was established as a federally-designated historic cultural district in 1973 to preserve the area's unique Asian and Asian American character, and to encourage rehabilitation of housing and the longevity of pedestrian-oriented, locally-owned businesses.

The International Special Review District (ISRD) was originally formed to give the residents, property owners and small businesses a tool to inform the development of their neighborhood. However, the development pressures on the neighborhood have increased and changed in nature and the Guidelines became out of date (focused on signage, colors and canopies) and the ISRD review board needed a new tool for evaluating the taller and denser developments proposed for the District.

Grace Kim
, AIA
Principal in Charge
Joann Ware
, AIA
Project Manager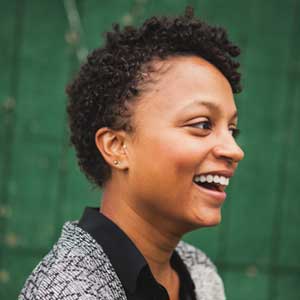 Margaret Knight
, AIA
Project Architect
Susan Boyle
Preservation Consultant
The Historic Chinatown Gate at the entrance to Seattle's International District.
A list of development priorities established through community workshops.
A group of community members at a workshop, gathered around and writing on large pieces of paper.